Events
Family reunions and other Outer Banks events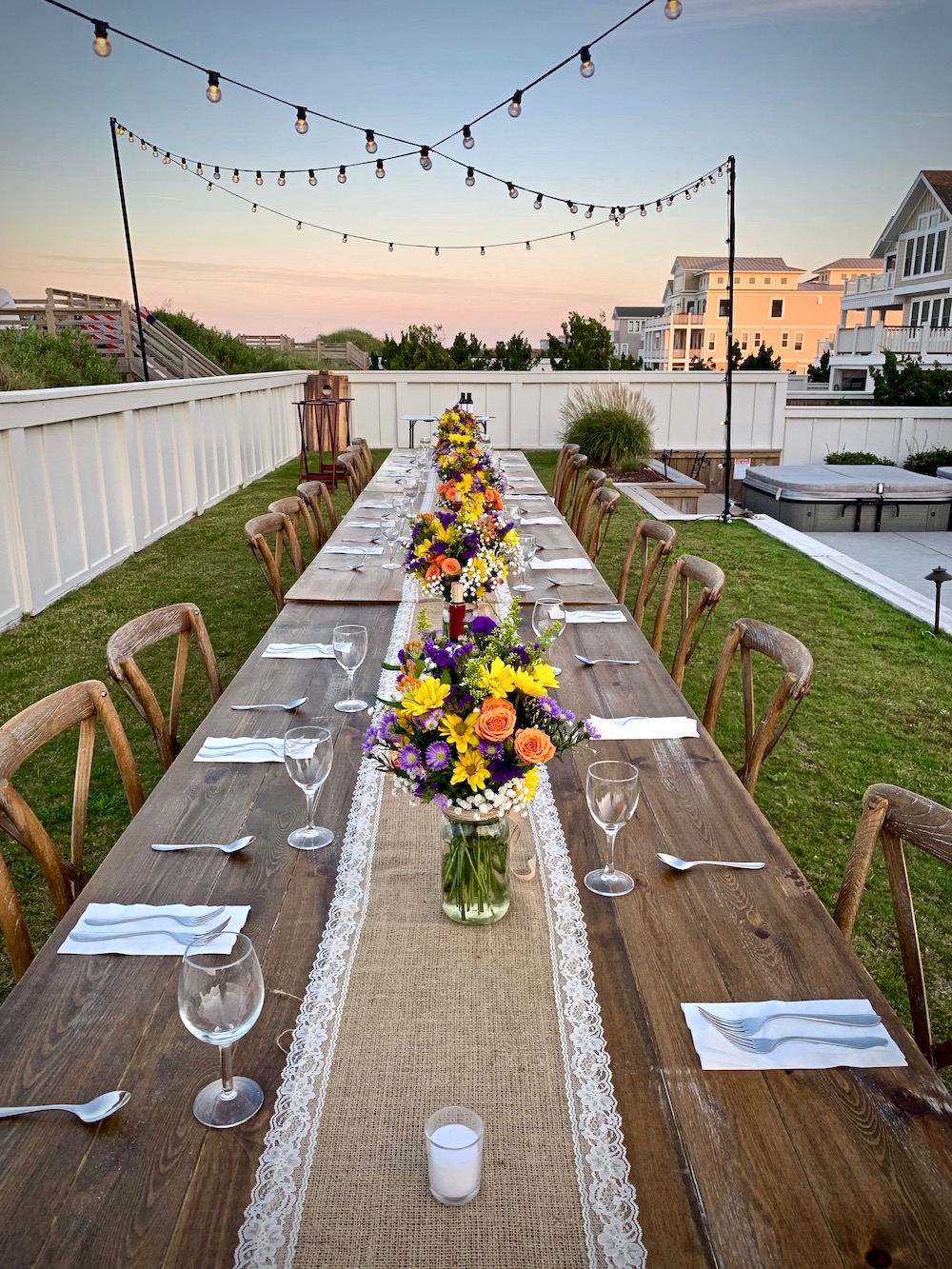 Family Reunions
Your family is a circle of strength and love that grows with every birth and every union. Every joyful moment you and your family share together just adds more love and strength to your circle. What better way to celebrate your yearly milestones than having a family reunion on the Outer Banks?
I Do OBX Weddings & Events will bring the event all together for you! Reserve our rustic farmhouse table and matching chairs and we will not only deliver them, but also set them up and break them down for you. Enhance the ambiance of your event by hiring I Do OBX to install beautiful cafe lighting for your in or outdoor occasion!
Celebrate your family's yearly accomplishments and developments together as a family- while I Do OBX Weddings & Events takes care of all the work. 🙂
Other Events:
Rent our farm tables, matching chairs and lighting services for any special Outer Banks event! These items will add a special touch to your birthday party, holiday party, or corporate event. Contact us about your special occasion and we are more than happy to help you create your vision.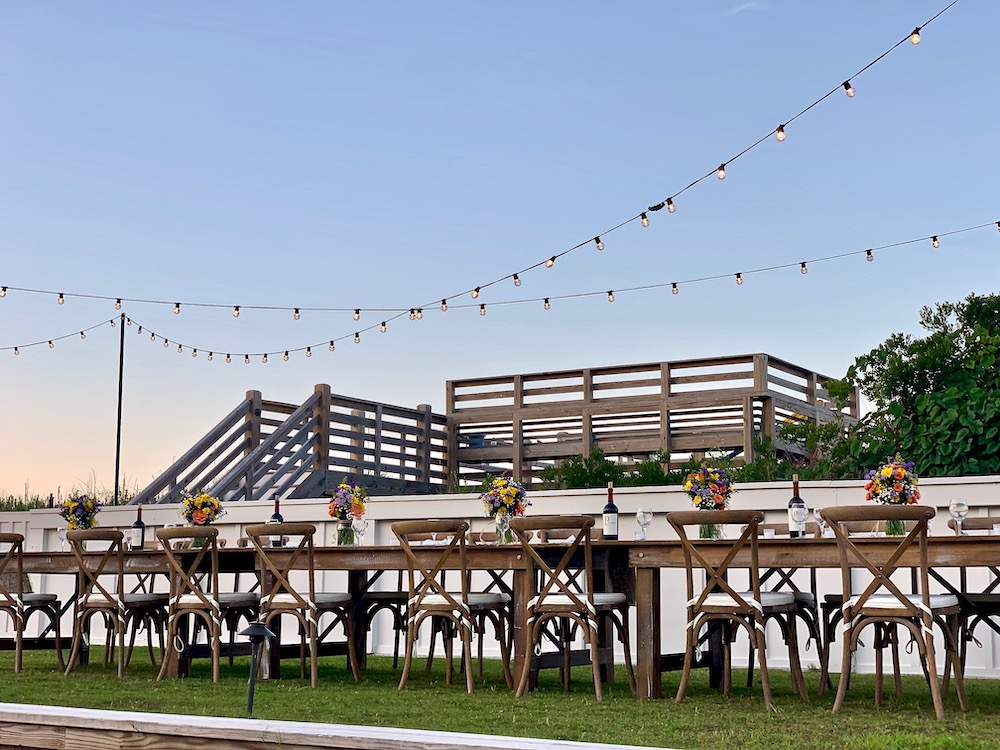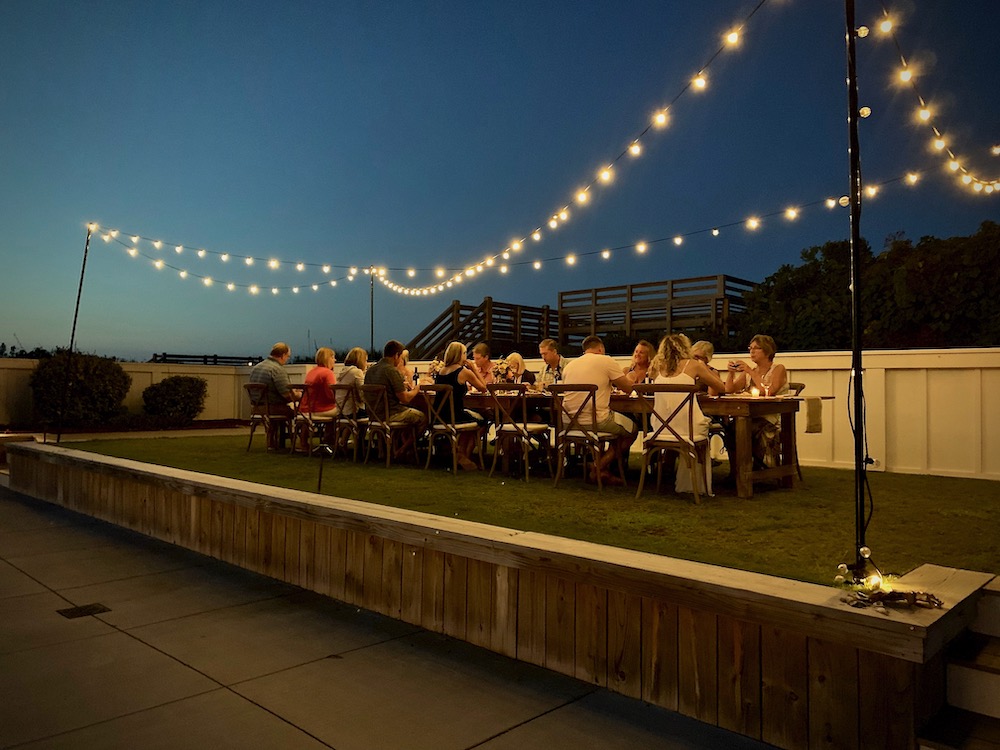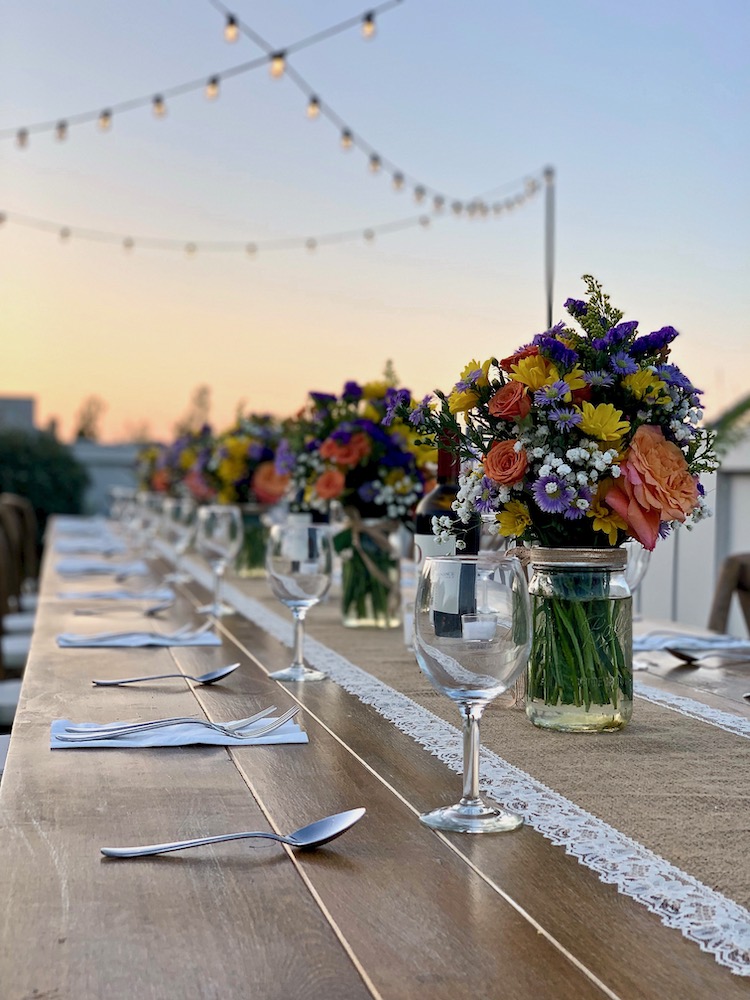 I Want an I Do OBX Wedding!