Our Team
The Heart and Soul Behind the Scenes
Meet The Team!
Hi There! Thank you so much for visiting us at I Do OBX Weddings & Events. We truly can't express our appreciation for considering us to be a part of your special day here on the Outer Banks. Weddings aren't just a "job" to us. We go above and beyond to try and make your wedding day the best that we can. We hope to be able to meet you in person soon, but until then, enjoy getting to know a little bit about us by reading our team biographies below!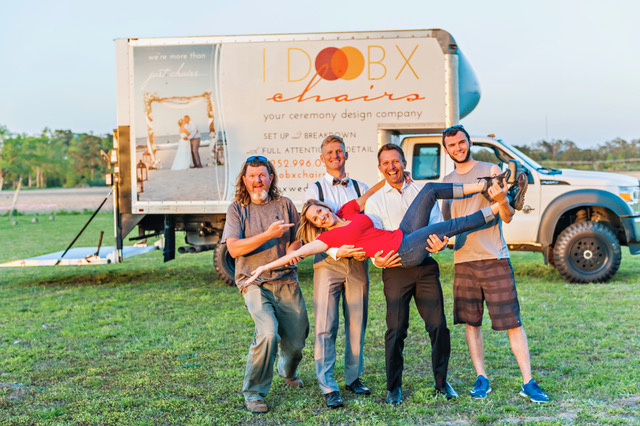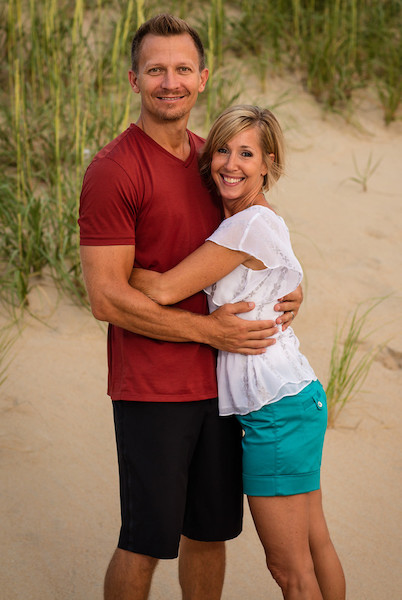 Mary & Tony Joseph
Queen Bee & Master of Ceremonies
I grew up in Johnstown, PA and spent the first 39 years of my life there until I decided to move to the Outer Banks in 2006. My sister has been living here since 1996 and I am lucky to have also married the love of my life, Mary Lashley Joseph here on the Outer Banks! We had such a beautiful experience getting married on the Outer Banks that I decided to find a way to share the experience that we had with as many couples as possible. My brother Jay Bowman did the honors and he helped start this vision back in 2012. I became a wedding officiant and provided chairs and arches as a first step on this professional journey. Since 2012 we have expanded our offerings into becoming a full service wedding experience for our couples. Mary and I try to carry the strong work ethic that we grew up with into everything we do, and over the past 7 years, we have poured our hearts 110% into this business. We have a major passion for trying to provide couples, families and friends with the most complete wedding experience possible. And we are so blessed to have the dedicated team we have that sees our vision of making magic moments come to life for our couples! Mary, myself, our I Do OBX family along with our furry family, Chachi and Fonzi look forward to being a part of your wedding on the OBX!!
Tyler Schuster
Operations Guru
I am 25 years old and a local native to the Outer Banks, NC. I grew up as the oldest of 7 children( 5 boys 2 girls) with family on both sides of the Wright Memorial Bridge. I graduated from Currituck High School and currently attend NC A&T University where I play on the football team. On top of my education I am currently serving in the United States Marine Corps Reserves. I am studying Exercise Science and plan on making a career in the fitness and health&wellness world.
Its going on 4 years since I have been working for I Do OBX Weddings & Events. I have worked too many jobs to count and working for this team family has been by far my favorite company to work for. Mary and Tony are some of the best people you could ever work for. The company is run with an attention to detail, organization, and a genuine concern to give the our couples the absolute best experience and quality they can receive. Along with taking great care of our couples, the employees are treated with respect and everyone feels like they are a part of a team. I am blessed to be a part of this business. I have learned many skills during my time working here, skills that I can apply to my future business endeavors and career. Things are always done the right way, we don't cut corners and we are always double checking our work.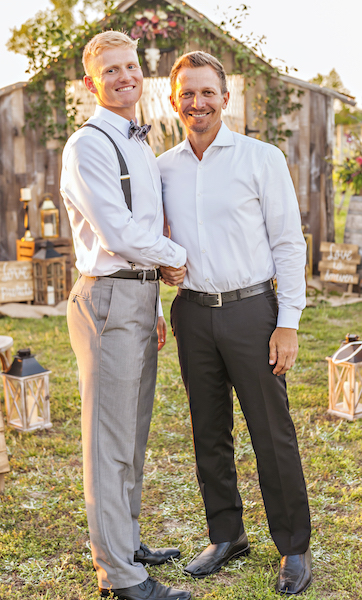 -An average day in the life of working with I Do OBX Weddings & Events can often vary, depending on how many jobs you have that day. You always know your schedule and where the jobs are well in advance. You show up to home base(the boss's house) and grab your work folder, which has been made to map out your plan of action for the day in great detail. You load up the truck with all the essentials with another team member and head to the job. Most jobs you set up right on the beach, some on piers and docks, some in back yards, and even some inside. But no matter where it is we get the job finished at least 30 minutes before the wedding. After doing final touch ups and double checking our design for our couple, we take a good picture to send to Mary and Tony before we go. If that is the only wedding to set up for the day, then you usually have an hour or so before you breakdown after the wedding. If that's the case I usually take advantage of some beach time and sometimes will try to catch a wave:) But, on a busy day when you can have up to 4 or 5 weddings to do, you head straight to the next job to set up. This is where dispatching is important to know where to start and finish to be efficient and make every ceremony picturesque! Those days are a lot of hard work, but we are well trained and turn the hard work into fun with our fellow employees. Finally we head back to home base where we unload the truck, get everything organized, and discuss the days work.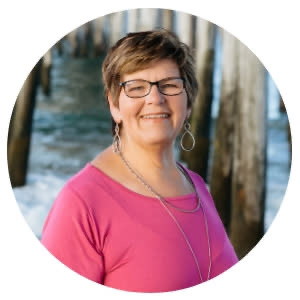 Kim Stetson
Flower Child
Kim was fortunate enough to grow up as a navy brat and was able to travel all over as a kid. Traveling, meeting new people, gardening, creating beautiful things and her dog are her favorites, when you speak to her you'll understand she doesn't know a stranger! She has devoted most of her working career in the wedding and event business. While in New Orleans she was the manager/head designer at French Quarter Florist. She met her husband there while he was on vacation and ultimately moved to the OBX, where she opened her own event design company, and served for many years as president on the board of directors for the Outer Banks Wedding Association and ultimately became their executive director for 5 years. Kim is passionate about weddings and can't wait to assist with your vision.
Kristin Strombeck
Jack of All Trades
Hello there, my name is Kristin!
Originally from the Blue Ridge Mountains of Western North Carolina, I married into the Coast Guard family in May of 2012.
My husband, Jeremiah, was stationed inland at Air Station Elizabeth City and we celebrated our love by planning our own destination wedding along the Cape Hatteras National Seashore at Coquina Beach.
Military life allowed us to live on the Outer Banks for four years before orders called us to the Island of Oahu where we spent the last four years. And now, once again, orders have led us back to where it all began…our beloved Outer Banks.
With a previous career in marketing and corporate event planning, and having planned our destination wedding, my refined purpose led me to a slight change of pace with a picturesque view, in working with amazing couples to plan and design the wedding of their dreams.
I have worked with the best of wedding vendors our Outer Banks has to offer in bringing those dreams to life with planning, day of coordination and floral design services.
I love being in the midst of it all, from the very beginning to a very happily ever after and I am so thrilled to be a part of the I Do OBX team!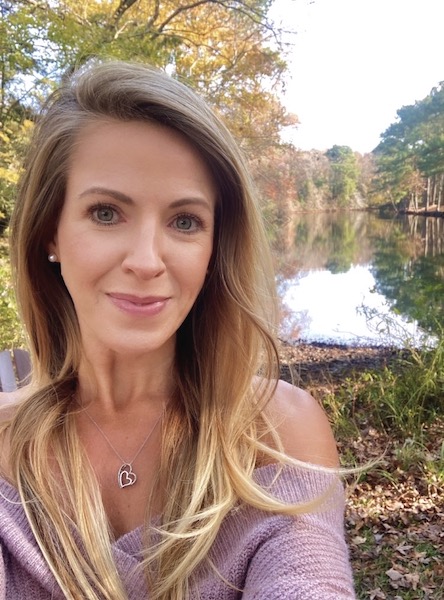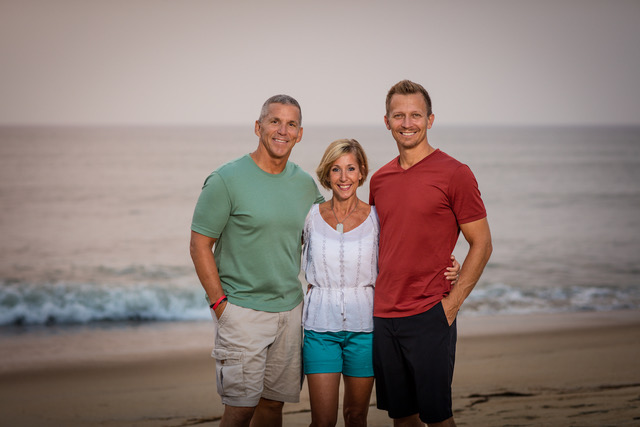 Rev Jay
Rev Jay has been a part of this I Do OBX Team when we started and all we had were 50 chairs and couple Driftwood Arches back in 2013! How far we have come these past 7 years:) Jay is a part of our family and will be happy to talk with you about all that I Do OBX has to offer to his officiating services.  We, as a team, will make your wedding day on the Outer Banks everything you dreamed it to be:)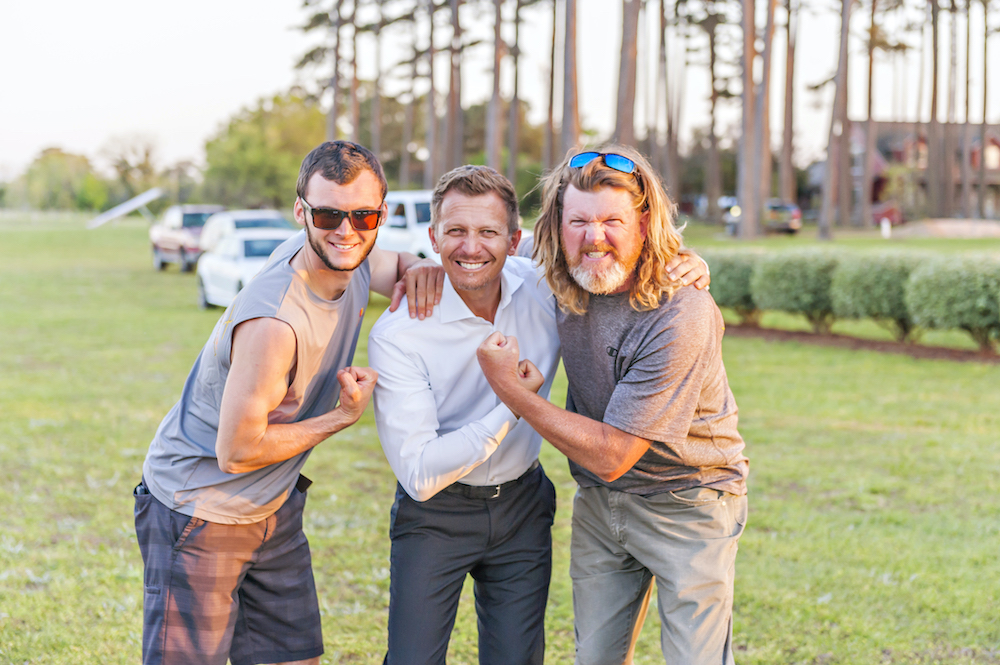 I Want an I Do OBX Wedding!