Meet the Newlyweds
Kattie & Eric found their calm and happy place in the Outer Banks of North Carolina, so of course they dreamed of tying the knot here! I Do OBX was thrilled to be able to help this wonderful couple make that dream come true. On June 4th, 2020 Kattie and Eric said "I Do" at The Atlantis event rental home and started their forever by the ocean. Keep reading to see behind the scenes of Kattie and Eric's celebration with their one-year old, Channing, their closest family and friends, and I Do OBX Weddings and Events!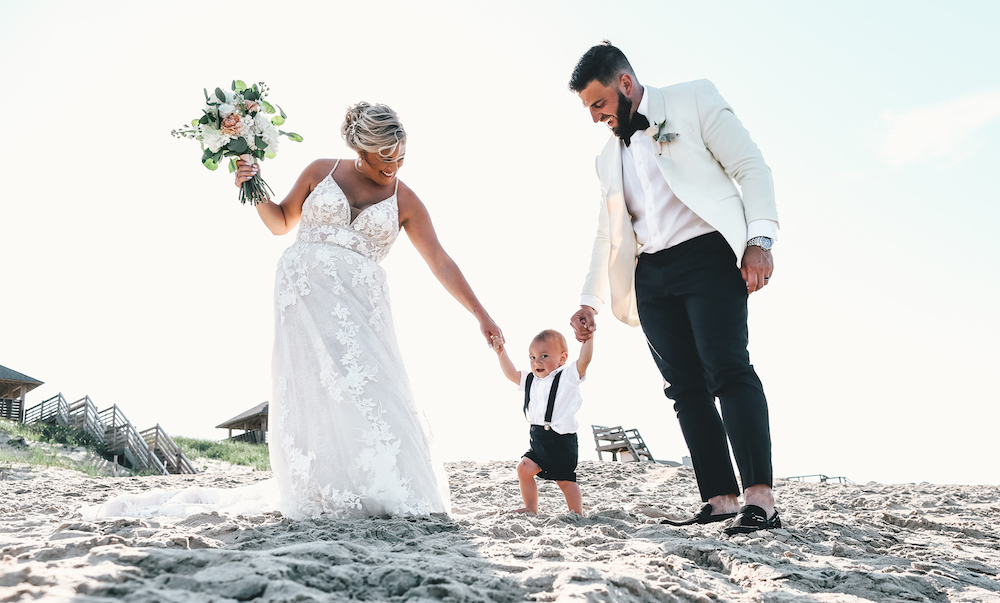 Kattie & Eric's Outer Banks Ceremony
The church met the Outer Banks outdoors beauty with the "Take Me to Church" wedding ceremony package. "Take Me to Church" includes a mantle handmade from Western Juniper wood with intricate church windows resting on top of the wood. The aisle was created by our comfortable guest seating split into two even sides. Either side of the start of the aisle is flanked with church windows. I Do OBX also created two floral pieces to accompany the windows at the start of the aisle.
Kattie & Eric were in need of an Outer Banks officiant, and Tony was honored to guide this couple in making their promise to one another official.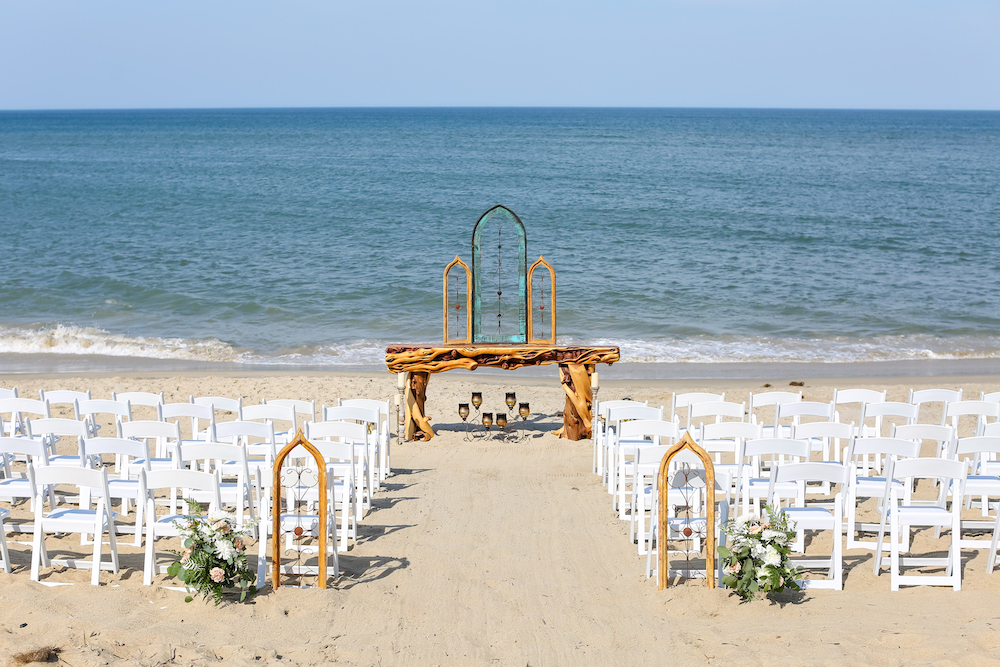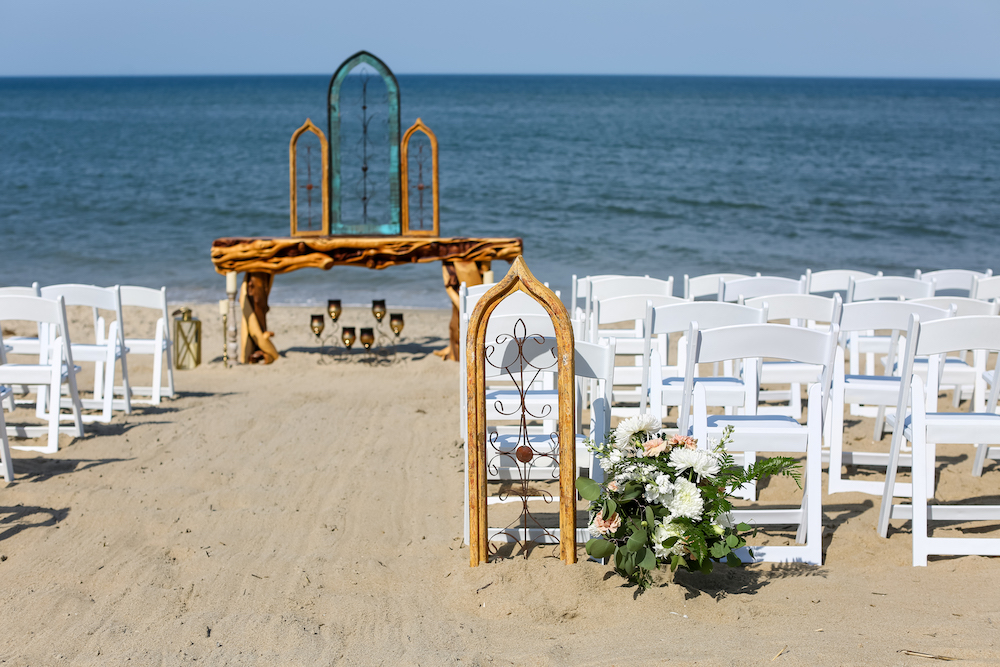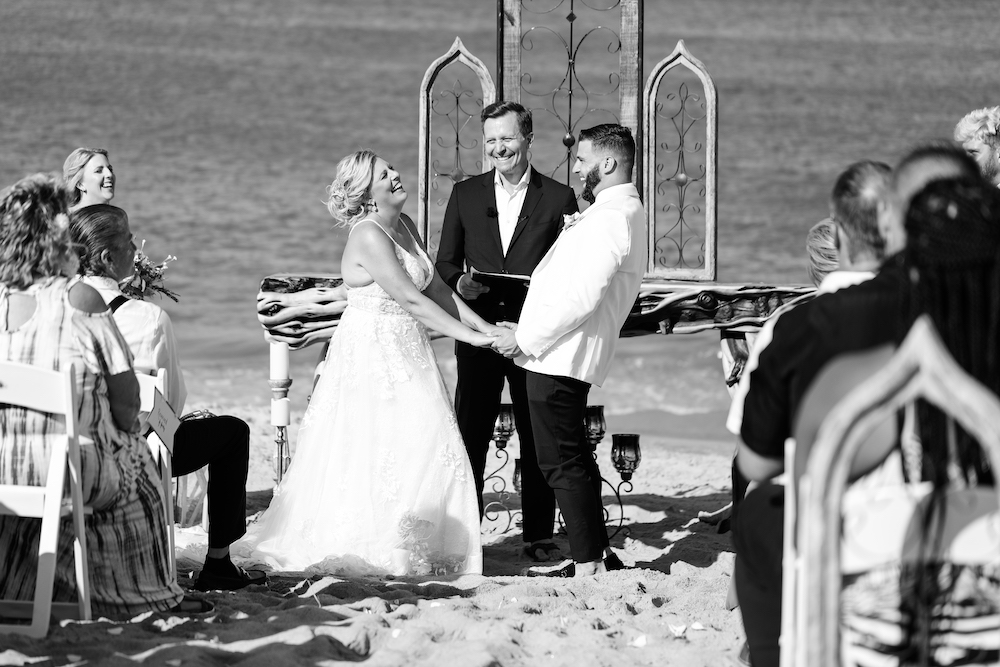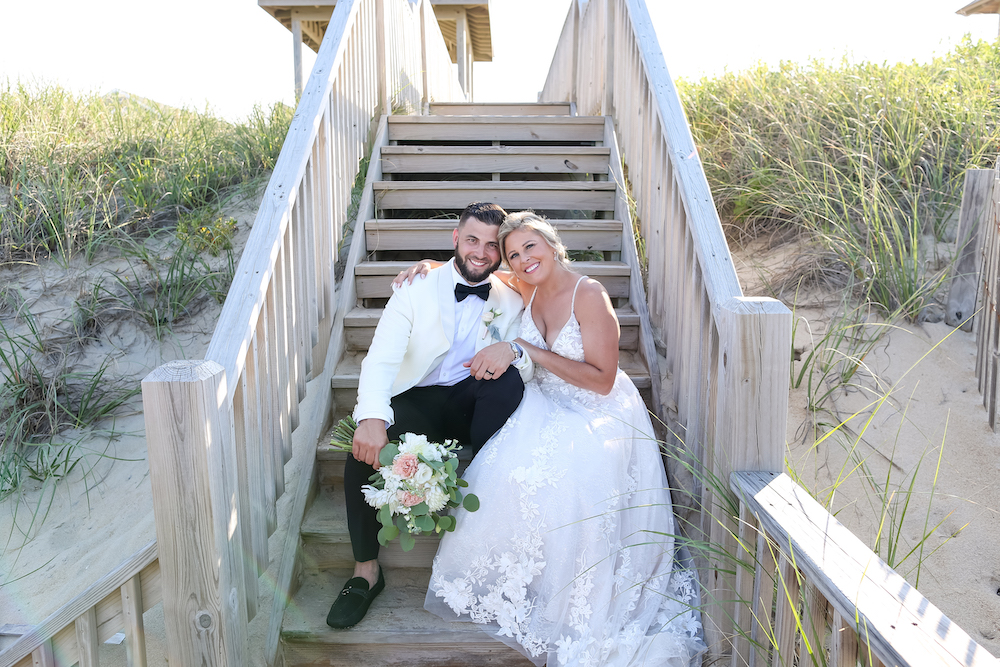 OBX Floral Designs
Kattie and Eric's elegant bouquet and boutonnière were designed by I Do OBX Wedding and Event's florist, Gail!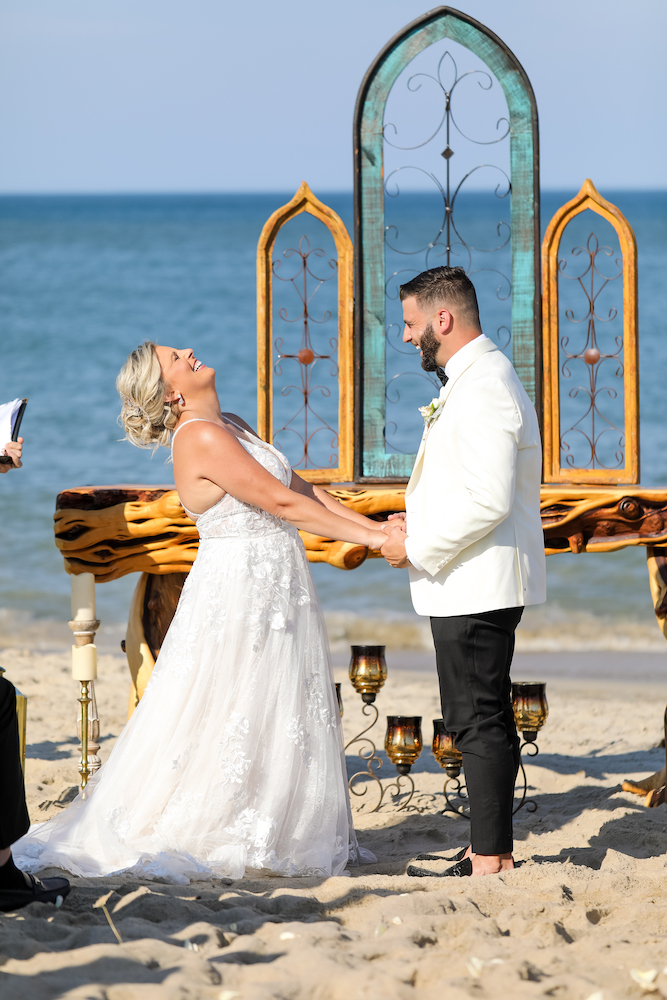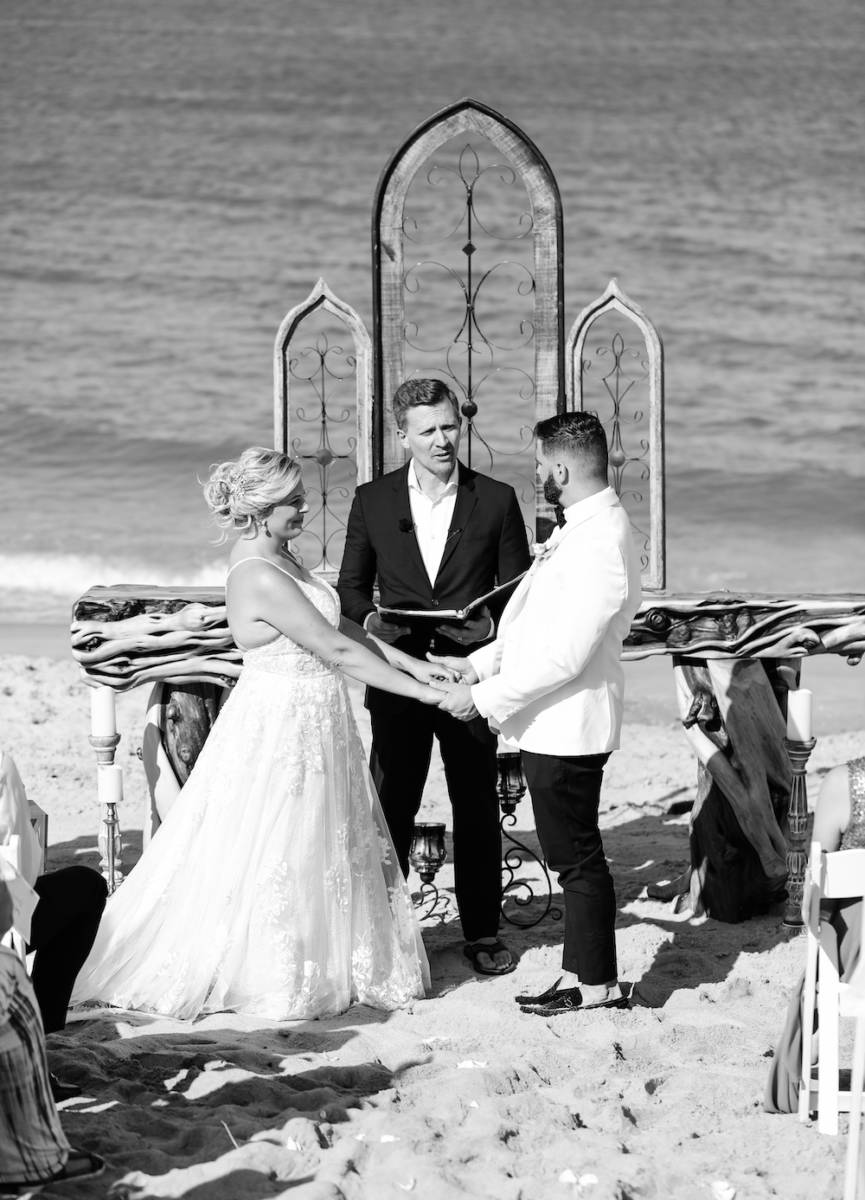 Kattie & Eric's Outer Banks Reception
After the ceremony family and friends gathered in The Atlantis' backyard to celebrate the newlyweds! Delicious food was eaten, company was enjoyed, stories were shared, and dances were had. I Do OBX set up farm tables with accompanying seating for the guests to relax and enjoy the evening. The couple was seated at their very own sweetheart table that coordinates perfectly with the farm tables. Lighting was a must for Kattie & Eric, so I Do OBX created a custom twinkling lighting design for the reception.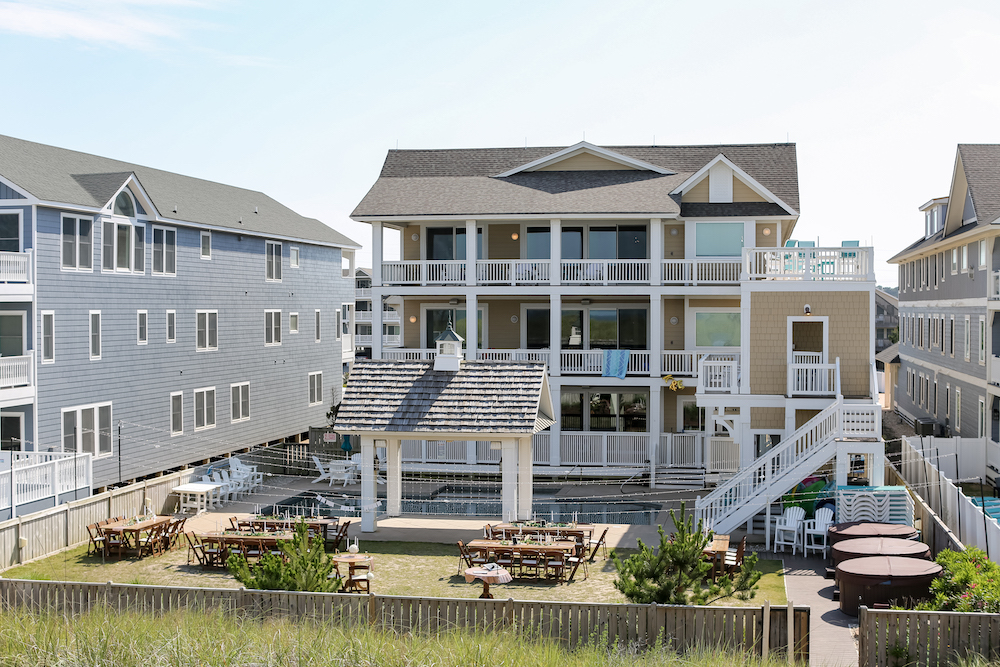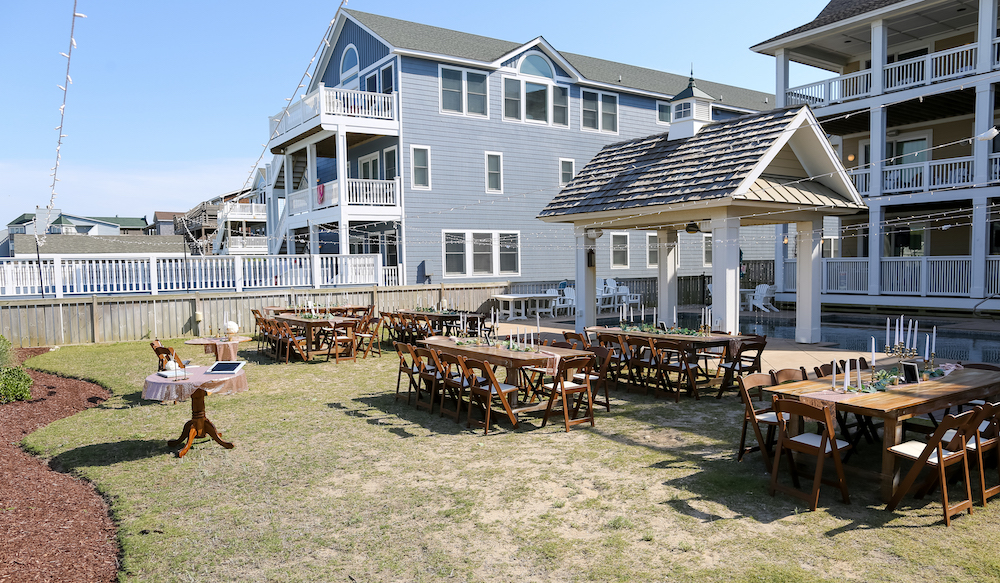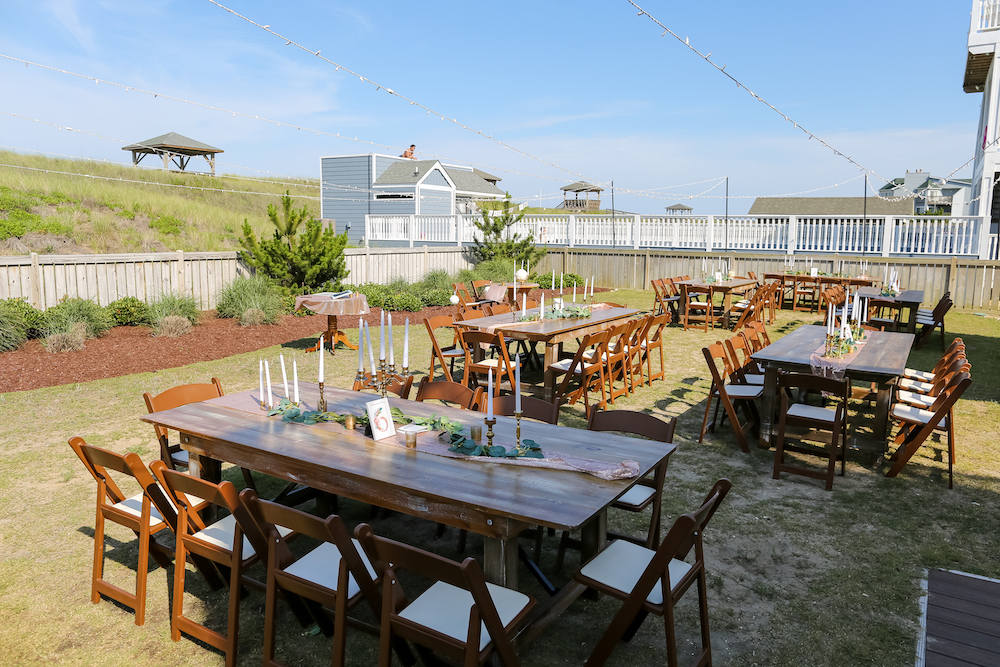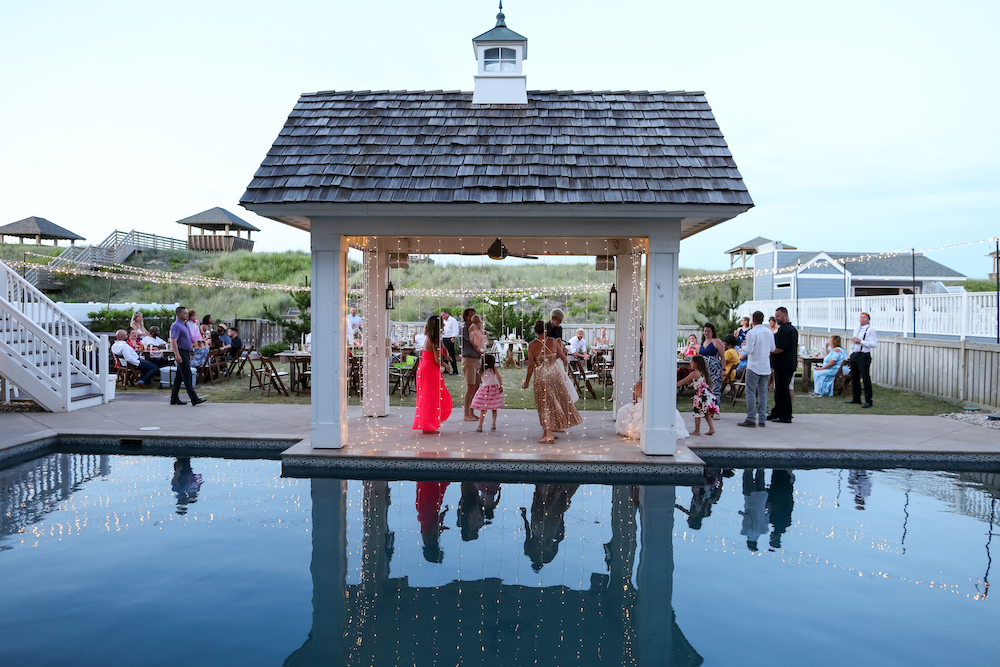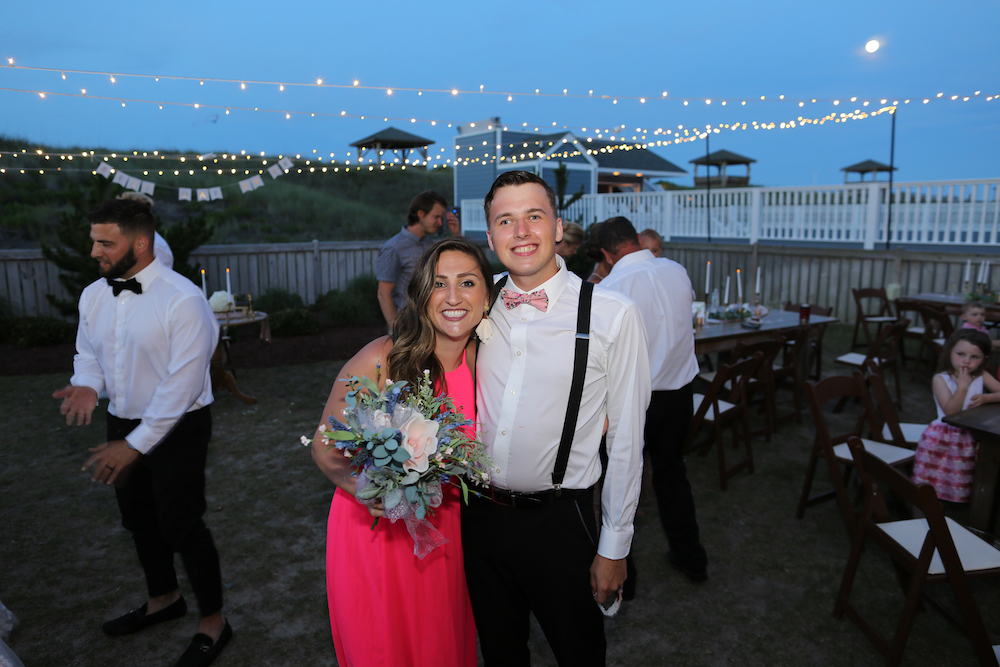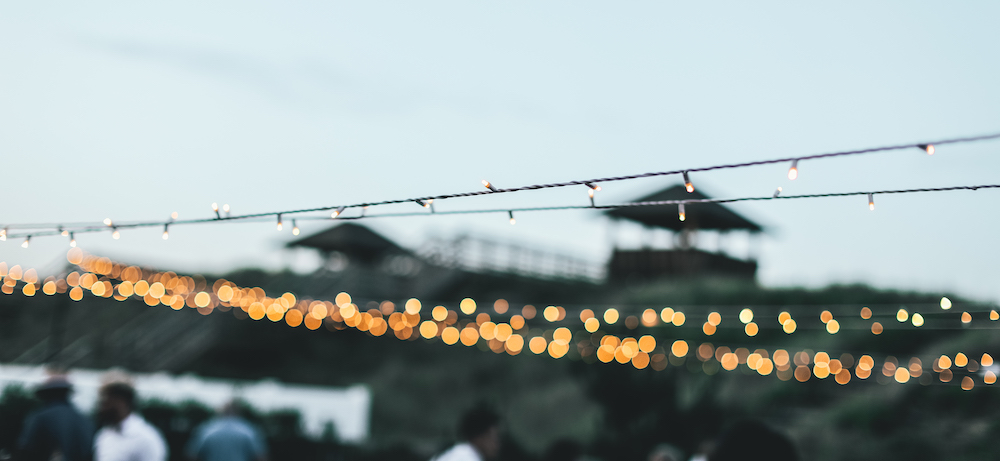 "His hand would be here to hold forever…" Congratulations Kattie and Eric! 🙂