Make Your Plans
We are here to help
Here's a helpful Checklist to follow for reserving us as your I Do OBX Wedding Team.
1. Confirm
Make sure we are available for the date and time you are interested in.
2. Call or Email
Clearly communicate that you want to make a booking.
3. Your Date and Time
Will be held for you for ten days following your form submission in order to give you time to send your deposit. You can pay by Check or Credit Card through our HoneyBook System. There is a convenience fee for every credit card transaction payment.
(personal checks are fine).
4. Your Deposit
As soon as it arrives, We will immediately send you a Booking Confirmation via email. Then your wedding preparations get rolling for the big day)
Tony Joseph: 252-996-0309
Kitty Hawk, NC 27949
*** Please note that deposits are non-refundable as I will be saying no to other couples because of my commitment to our booking together.
***You can always upgrade your "Package" but no adjustments can be made for downgrading for the same reasons stated above.
Feel free to call 252-996-0309 or contact me with any questions and concerns you may have about your special day.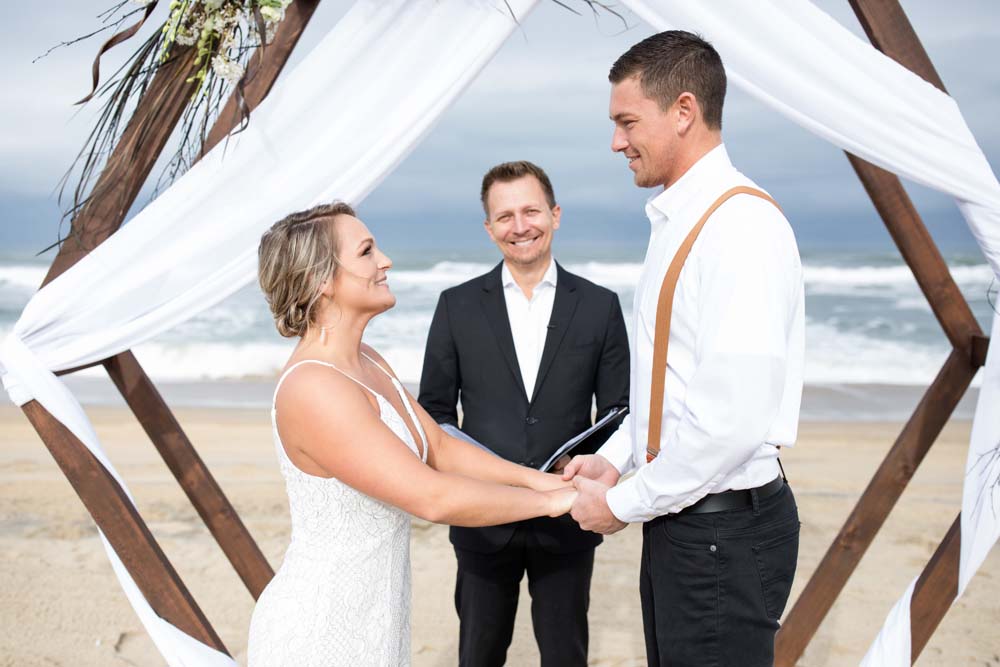 I Want an I Do OBX Wedding!