When you book with I Do OBX Weddings & Events, we see you as part of the I Do OBX family! We all know life and circumstances are so very uncertain right now, but we are here for you to help figure out how to put one of the most important days of your life on hold. The day you have been dreaming of WILL still happen if we have anything to do about it! 🙂 Your day might be a little different than you initially imagined, but we will do everything in our power to listen and help give you options on how we can make it just as special for you and your family.
Your Dreams Should Come True!
You've spent months, if not years, dreaming about your perfect Outer Banks wedding day- building Pinterest boards, planning your color pallet, tasting delectable appetizers and cakes. All this hard work can still amount to what it should by postponing your event to a future date. Not only does this allow you to see your dreams come to fruition, but you also see your deposits go towards something instead of seemingly dissipating.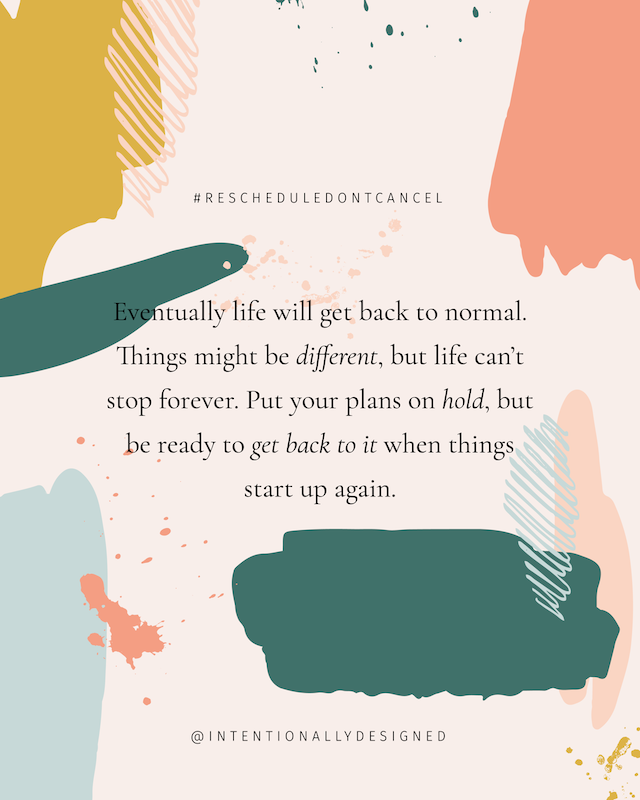 Cancelling your event is difficult to fathom – not only do you deal with the heartbreak of losing the magic of your event, but depending on your vendors' cancellation policies, you may struggle with the feeling of giving your money away "toward nothing." We do want to assure you no matter what happens, that deposit is going toward something. Deposits are not simply put in place to reserve a date with a vendor. Deposits cover the time and energy your vendors put into the beginning of planning your event, drawing out a vision board to make your vision come to life, researching the right flowers and planning when to order them, etc.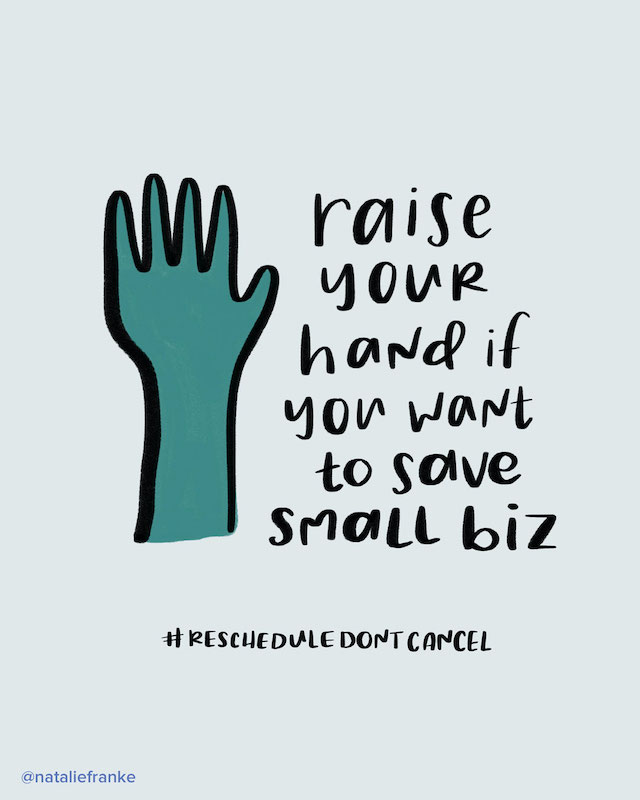 Save Small Outer Banks Businesses
The majority of, if not all, of your Outer Banks wedding vendors are small businesses that put their entire heart and soul into their work. Owning and running a small business is not easy work, but it is done because of the love for that work. The Outer Banks Wedding industry is an industry that produces happiness and joy, and you can rest assured we want you to experience just that and will be here for you to accommodate the best you can!
We hope that you postpone your event instead of canceling first and foremost to make your dream day come to fruition! However we also hope that you postpone and not cancel for the sake of all the small businesses you are supporting by having your event on the Outer Banks. The Outer Banks is a wonderful yet small coastal town that thrives off of seasonal income. Please pledge to "reschedule, don't cancel"  to save small businesses. We appreciate it more than you know!
Featured image courtesy of Katie Ludolph Photography