An Outer Banks Sunrise Wedding Ceremony
Sunrise is a particularly beautiful time on the Outer Banks. The beaches are primarily empty, stretching far to the north and south. The temperature is warm and pleasant, but not hot, and the colors in the sky are absolutely magnificent. If you are an early riser, you're in luck – one of the most beautiful sights on the Outer Banks awaits you.
Sam and Lee are two of the few that enjoy the beauty of an Outer Banks sunrise so much that they planned to exchange their vows at that time! These two are local to the Outer Banks so enjoy the beauty as often as they'd like, but this day, and sunrise, was extra special. Sam and Lee's love was as beautiful as the sky, and the two combined were indescribable. Add a pup or two and it can't get much better! 🙂
Sam and Lee's Story
You meet in the fourth grade, but it wasn't until high school until you got together. You two always used to bump into each other in the hallway and would jokingly call one another a stalker. You even put each other's names into your phones as "Stalker Lee" and "Stalker Sam." Then the summer before your junior year you asked Sam to be your girlfriend. And she said yes 🙂 and have been loving life together with their fur-kids Shadow and Aria ever since.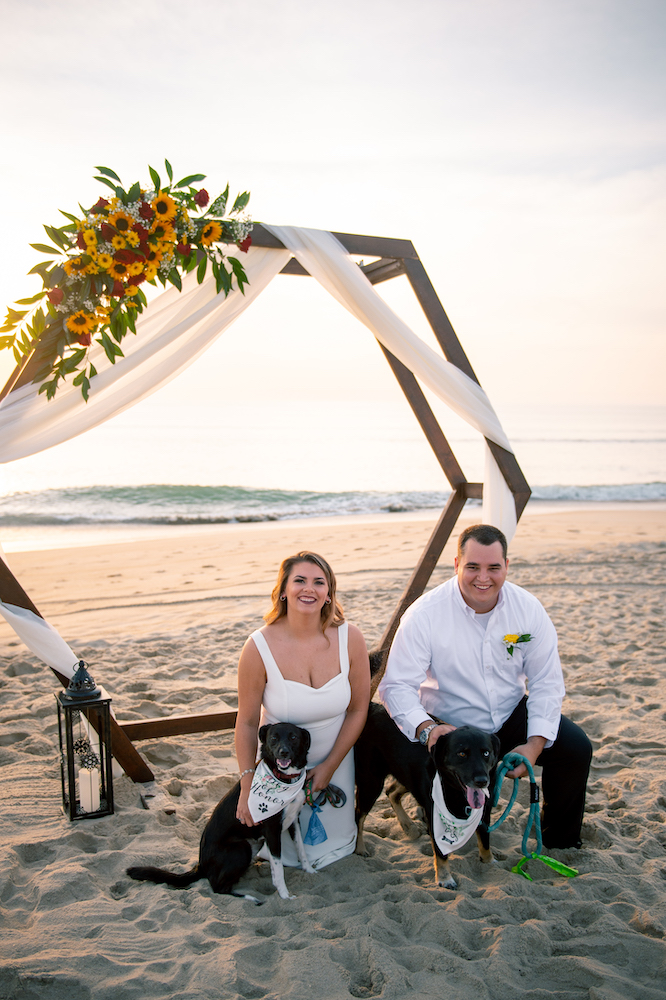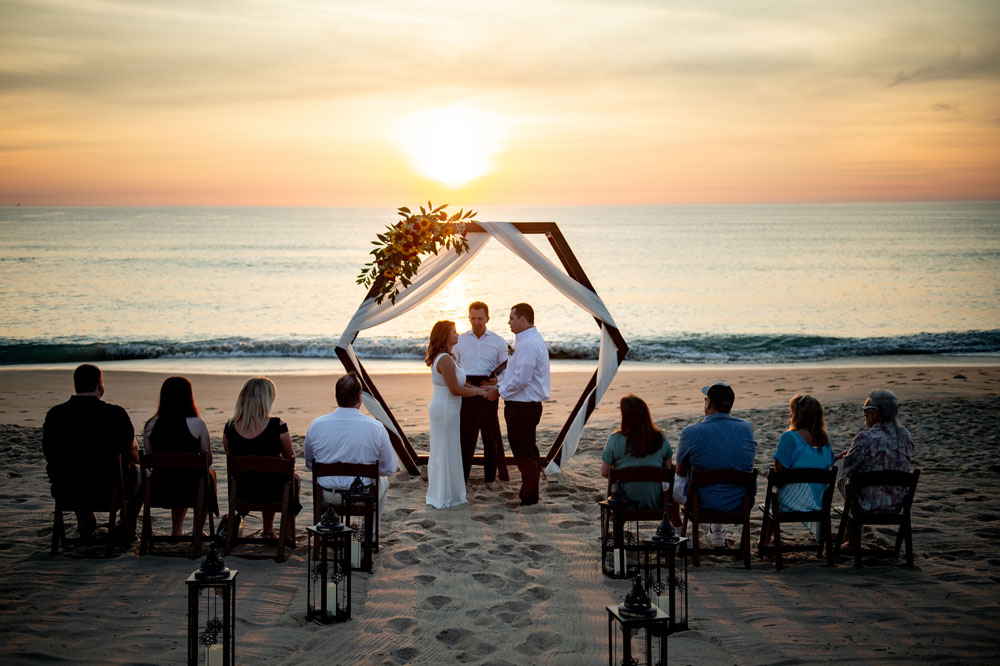 Outer Banks Officiant
As an early riser and sunrise fanatic himself, Tony was excited for the opportunity to be the officiant for Sam and Lee's seaside ceremony. There is something particularly magical about a quiet ceremony at sunrise with no one around except the closest of family and friends as witnesses.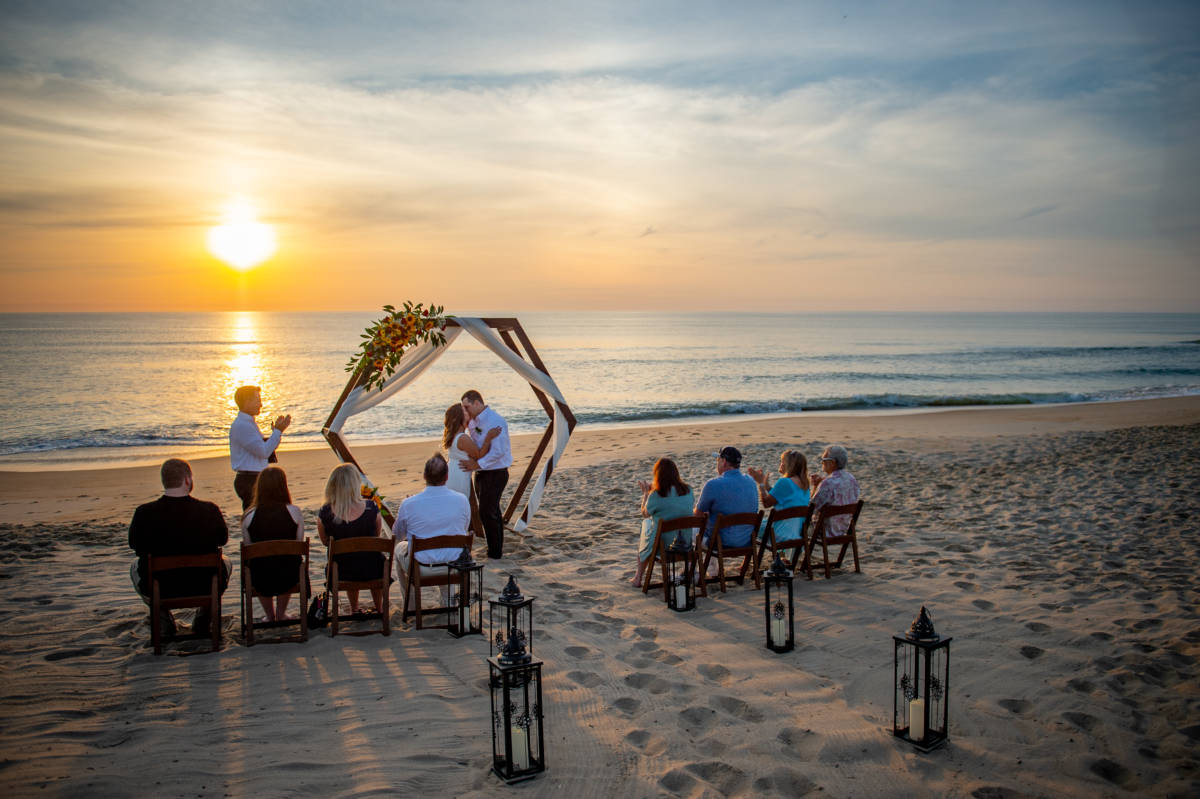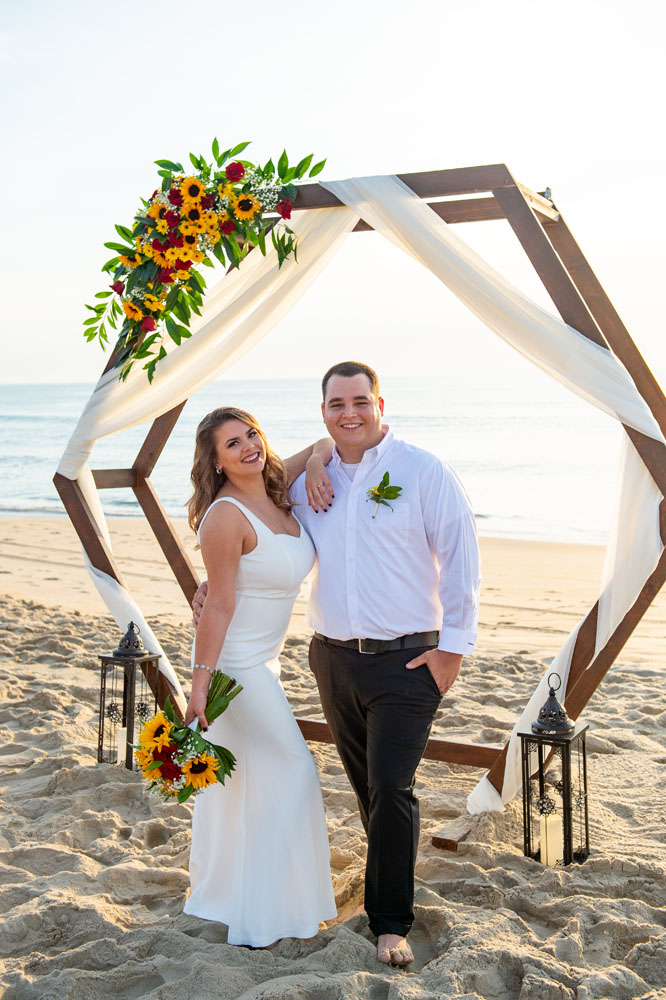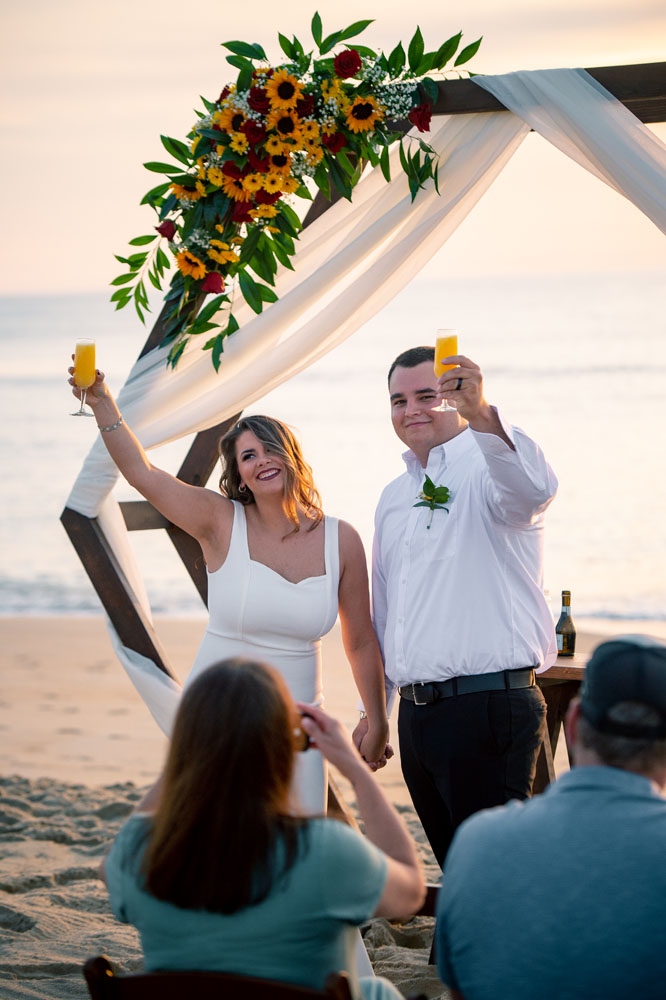 Sam and Lee were able to keep their ceremony small and intimate, with just I Do OBX Weddings providing officiant services, our hexagon arch rental, chairs, and florals that matched the colors of the sky! The one other wedding ceremony vendor the newlyweds hired was the wonderful Jason Denson of Jason Denson Photography, who captured all the beautiful moments from this intimate Outer Banks wedding.
Congratulations to Sam and Lee, may you have a happily ever after! 🙂